This month's Lowcountry autism events roundup includes Oysters for Autism, Wings for Autism, sensory-friendly performances at Charleston Stage, opportunities to participate in autism research, and more!
The events below are listed with new or one-time events first and recurring events next, so be sure to read through the end!
Project Rex Reports
Stay tuned for our official announcement of 2017 Group dates, slated for later this week.
We'll be offering five Groups in early 2017, including Yoga Group, Sibling Support Group, School-Age Group, PEERS, and Adult Group!
Finally, if you love Rex Groups and want to help get the word out about our services, view and download the PDFs of our English-language brochure or the Spanish-language brochure.
New or One-Time Events
Research Study Enrollments Open!
We currently have two opportunities for families to participate in MUSC Research Studies:
Adults with Autism and Depression: Studying new treatment possibilities for adults ages 18-65 who have a diagnosis of Autism Spectrum Disorder as well as Depression (compensation available).
Transcranial Magnetic Stimulation for Adolescent Depression: Exploring treatment of depressive symptoms using Transcranial Magnetic Stimulation (TMS) for adolescents ages 12 to 21 (no cost-treatment available).
SC Autism Society's Annual Conference
Don't miss the SC Autism Society's Annual Conference with keynote speaker John Elder Robison!
Date: Friday, November 4, 2016
Time: 8:00 am – 4:30 pm
Cost: $50 per person, includes lunch
Location: Medallion Conference Center, 7309 Garners Ferry Road, Columbia, SC 29209
Get your tickets online today – availability is limited!
Wings for Autism Myrtle Beach (Charleston Airport Event TBA)

The South Carolina Autism Society and the Arc are co-hosting Wings for Autism at the Myrtle Beach International Airport on Saturday, November 12. A Charleston Airport event is also in the works!
"Wings for Autism is an airport rehearsal specially designed for individuals with autism spectrum disorders. The program is designed to alleviate the stress that families who have a child with autism experience when flying."
Registration is required; for more information, visit the Wings for Autism Myrtle Beach Facebook page.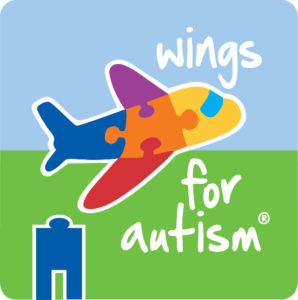 Oysters for Autism 2016
Our friends at the Lowcountry Autism Foundation are hosting Oysters for Autism on Sunday, November 13.
"Enjoy a night of live music, oysters, drinks, and a silent auction at Bowens Island! All proceeds will benefit individuals and families living with Autism Spectrum Disorder and who are helped by the Lowcountry Autism Foundation at the MUSC Children's Hospital.
Join us November 13th from 4-7 PM at Bowens Island Restaurant. Tickets are $25 for adults, $15 for children under 12, and $30 at the door the day of the event.
Children 3 and under are free of charge. Tickets include all you can eat oysters, other food, and non-alcohol beverages. Beer and wine will be available for purchase at the day of the event (for those over 21 years of age).
The event will also feature Live Music by Jack Triebold and an alternative local rock band, Batesman's Stud Farm. A Silent Auction will accompany the oyster roast! Click here to purchase tickets!"
Sensory-Friendly Performances at Charleston Stage
"Charleston Stage, in residence at the Historic Dock Street Theatre, has been awarded $25,000 from Charleston Regional Alliance for the Arts via the Boeing Vision Award for Charleston Stage's Sensory-Friendly Performances performed at the Dock Street Theatre."
Upcoming Sensory-Friendly Performance Dates:
Beneath the Sweetgrass Moon, Nov. 13 at 5pm
The Best Christmas Pageant Ever, Dec. 10 at 11am
James and the Giant Peach, Jan. 21 at 11am
Ongoing Events
Charleston Young Adult ASDs
Charleston Young Adult ASDs is a social enjoyment group for young adults (17-32 +/-) in the autism spectrum in the Charleston area. Its purpose is to give individuals the opportunity to:
Practice different social scenarios in a safe and non-judgmental environment
Connect with others like them (and realize they're not alone!)
Develop skills (through fun activities) to navigate life more smoothly
Increase chances to make/keep friends and get/keep a job
Share experience, strength and hope
To get involved, join the Meetup page or the private Facebook group (just click "Join Group" so an admin can approve your request).
Their next November event is First Sunday – Game Day on Sunday, November 6 from 3:30-5:30pm.
Autism Family Network of the Lowcountry
This Facebook group was created to provide South Carolina families a chance to get together to discuss and share topics related to Autism Spectrum Disorder. Click here to join today.
Also note that the Autism Family Network of the Lowcountry (supported by the Lowcountry Autism Foundation) also has a Parent Training and Support Group that meets monthly in Summerville on the fourth Tuesday of the month from 6-8pm at Bethany Methodist Church.
This month's meeting is Tuesday, November 22.
National Alliance on Mental Illness (NAMI) Charleston Meeting
The Charleston-area NAMI meeting takes place in Moncks Corner on the first Tuesday of the month. This month's meeting is Tuesday, November 1 from 6 – 7:15pm at Moncks Corner Baptist Church Fellowship Hall at 500 E. Main St., Moncks Corner, SC 29461.
This meeting is for both individuals in recovery and family and friends of people with mental illness. All meetings are confidential. For a full list of Charleston-area NAMI meetings, visit the NAMI Charleston Area website.
Children's Museum of the Lowcountry's SuperStars

SuperStars is a FREE, registration-required event in which children with special needs and their families can visit the Museum, explore, and play without the crowds and over-stimulation. The Museum is open before-hours on the second and fourth Sundays of every month from 10am-12pm for this event.
Click here to learn more and register for SuperStars.
Parent Support Group for families of children with Asperger's, HFA, & related conditions

Location: Cherokee United Methodist Church, 2105 Cosgrove Avenue, North Charleston
Time: 6:00 – 7:30pm every Tuesday
For families of children with Aspergers, HFA, Anxiety & Related Conditions
Share your concerns and tips with other parents who understand what it's like to raise a child with special needs. Give and get support in a safe and non-judgmental place.
Free childcare is provided. Contact Tracie Hayward at thayward@familyconnectionsc.org for more info.
Featured Book of the Month

This month's featured book is John Donvan and Caren Zucker's book In a Different Key: The Story of Autism, which was just released in paperback.
"Two award-winning journalists bring us the definitive history of autism—weaving together stories of human ingenuity and perseverance and offering a profound look at how we understand disability."
Mark Your Calendars for Move, Groove, Get Active in 2017

Ready to Move, Groove, Get Active in the New Year? The goal of this FREE recreational program is to improve the quality of life for children on the Autism Spectrum, in a family-friendly environment.
Move, Groove, Get Active is hosted at the College of Charleston campus at 26 George Street in the Silcox Gym on Saturdays from 2:30-3:30 pm.
Confirmed 2017 dates are as follows: January 28th, February 4th, February 11th, February 18th, and February 25th.
For more information, visit the Move, Groove, Get Active Facebook page.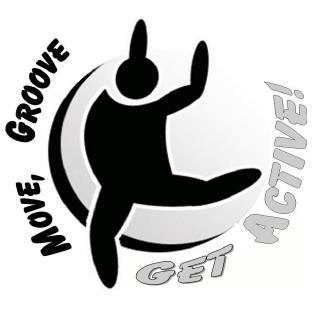 Follow Us on Social Media
We do our best to post local events on social media, so Like us on Facebook and follow on Twitter to stay current.
Enjoy!
~ The Project Rex Team