Good news for autism families: appointments are available for new referrals at MUSC.
Anyone with a child ages 4 and over who is concerned about developmental delays and autism can give us a call at (843) 792-0037 and set up an appointment for an assessment with our very own Jennifer Warthen, MSW, a Therapist and Director of Children's Programming.
We also provide the following services for individuals and families to help cope with developmental disabilities:
Individual therapy
Family therapy
Guidance on how to navigate the local school system
Guidance on how to navigate various state services
Fast access to medication management
Call (843) 792-0037 today to set an appointment and start receiving services.
The Project Rex Team, Pictured, from left: Frampton Gwynette, M.D.; Nancy Warren, Ph.D.; James Truelove, M.S.W.; Jennifer Warthen, M.S.W.
Rex Hangouts are Ongoing (and Popular!)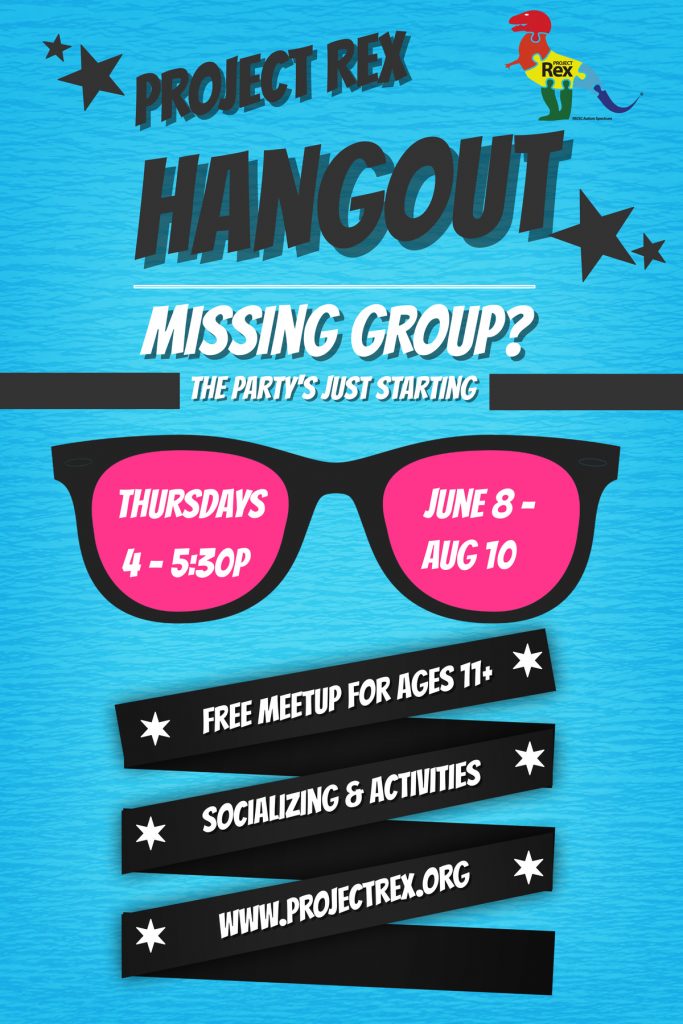 You're invited to weekly FREE Hangouts on Thursdays from 4:00pm-5:30pm up to and including Thursday, August 10, 2017.
Hangouts are a place where our Group participants can come in and socialize, as well as play games and complete fun activities along with their peers.
Ages 11+ are welcome to join us for this open-house style event. (Parents can come and socialize in the parent room next door too.)
We had 13 teens having a blast at a recent Hangout! For more information and to register free, visit the Rex Hangout events page.
Fall Group Enrollment is Open
Finally, don't forget about scheduling required intake meetings for fall Group registration!
Starting in September we're offering School-Age Group, Pre-Teen/Teen Group, and PEERS social skills group for children and teens with autism and ADHD.
Enrollment is first-come, first-served, so be sure to call (843) 792-0037 today.
Hope you're having a great summer!
~The Project Rex Team