Project Rex Hangouts will be taking place every third Friday of the month beginning Friday February 16th, 2018 from 6:00PM – 7:15PM.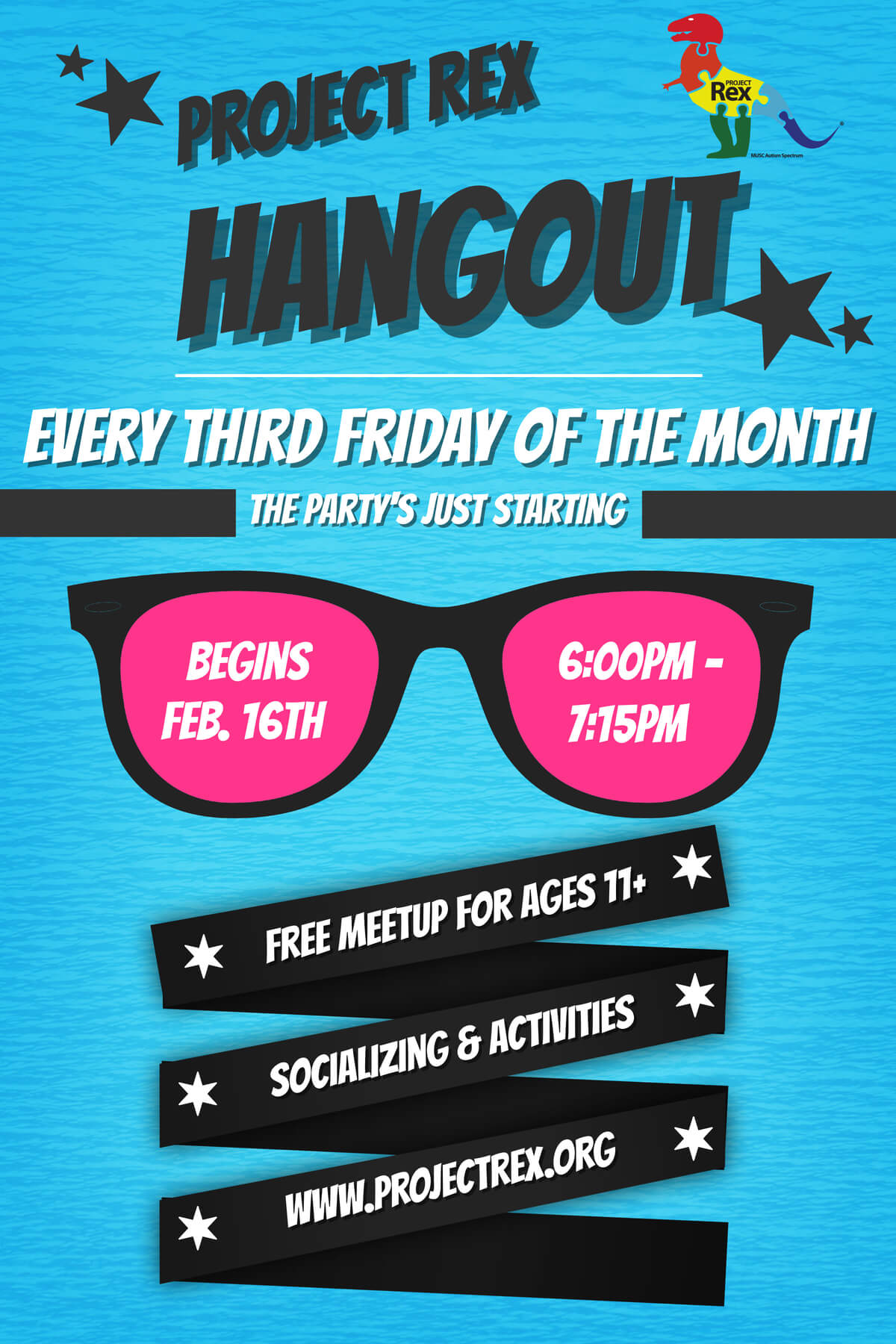 The Hangout will be held at:
MUSC Institute of Psychiatry
5 South, 67 President Street
Charleston, SC 29425
Hangouts are a place where participants can come in and socialize, as well as play games and complete fun activities (including make and take Legos!) along with their peers.
Ages 11+ are welcome to join us for this open-house style event. (Parents can come and socialize in the parent room next door too.) We have several members of our staff present and no food is provided.
Read more about Project Rex Hangouts and sign up on the event page.
---
We are currently recruiting adults ages 18-65 who have a diagnosis of Autism Spectrum Disorder as well as Depression for a research study at MUSC. The purpose of this study is to investigate new possibilities for treatment for symptoms of both autism and depression. The study is nearing its conclusion but we would still like to have 1-2 more participants.

Compensation will be available to participants.
Prospective research participants and referring providers are invited to review detailed information about this study at the official information page at ClinicalTrials.gov.
If you or someone you know is interested in being in this study, please call us at 843-647-6799 or email Melanie Wiley at wileym@musc.edu.