Our School-Age and Pre-Teen Groups are going strong this winter with some of the highest attendance in years, and registration is now open for our next Adult Group!
Adult Group for ages 18 and up will meet Thursdays, 4:00 – 5:30pm from March 24, 2016 – June 2, 2016, with no Group meeting on April 14, 2016. (Note that this is a ten week Group.)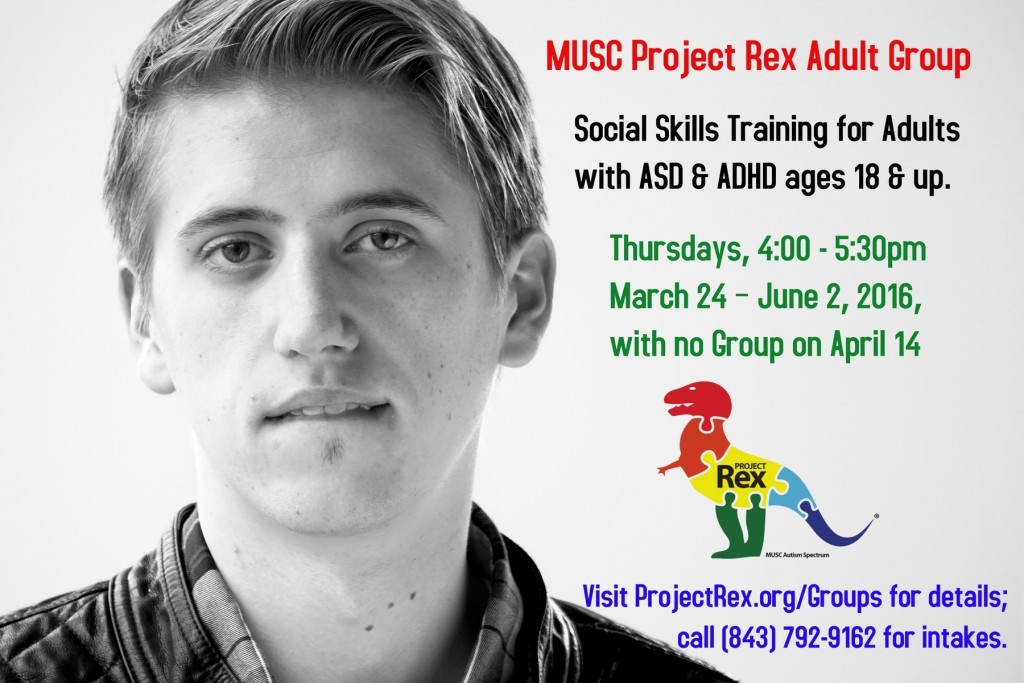 Adult Group Curriculum
This group focuses on Social Skills Training, which includes:
Making friends
Having conversations
Using the phone for professional/business purposes
Use of personal electronic communications
Making social plans with peers
Planning social dates and gatherings
Understanding the humor of others
Entering and exiting group conversations
Support and friendship development
Understanding humor
Using electronic and social media
We've also added two new lessons on Dealing with Conflicts and Elements of Effective Communication for this Group session, thereby expanding from 8 to 10 weeks.
Each group will feature clinician-led role plays, Power Point presentations, and weekly exercises so that participants can practice skills within the group. We'll also assign home exercises to promote skill practice and generalization.
Participation Requirements
Adult Group candidates need to be motivated and willing to practice skill sets within an already established peer group, or be willing to find and join a social group within their community.
Concurrent Parent/Guardian Group
The concurring parent/guardian group is not mandatory, but it is highly recommended. The group helps parents to provide support in their young adult child's learning process.
We find that many of our participants require additional support in finding and becoming involved in socialization activities and groups, and parents can offer invaluable help in that area.
Plus, our parent group empowers parents to support their children's social development. In order to be effective, social development for adults with ASD and ADHD must be skill-driven, with concrete rules and steps. Often these are not instinctive for families!
Finally, we find that having both parents (or other family members) acting as coaches is critical for guiding the process and maintaining consistency.
In the parent group, we discuss how to coach, how to break down skills, and how to teach skills using supplemental tools such as social stories, pictorial prompts, and lists of steps.
In addition, each parent sets a specific goal for themselves to help coach their family member in a skill that would further their independence.
Parents choose skills such as housekeeping, cooking, driving, using public transportation, using the telephone, asking for help in a public setting such as a library or store, volunteering, seeking part time employment, or enrolling in an educational program.
Group Registration
To schedule at intake, call (843) 792-9162 and request a Project Rex Assessment. Participants must meet with James Truelove, M.S.W., before participating in the group.
Once the intake is complete, contact administrative assistant Lavinia Bowens at (843) 792-0037 to confirm attendance in the group series.
Medicaid covers the program 100% and most private insurance is accepted. There is a discount for self-pay.
Please plan to arrive 15 minutes early for sign in and registration.
See you at Group!
~The Project Rex team