The MUSC SPARK Team and Goose Creek Therapeutic Recreation will be hosting SPARK in the Park, an Autism Resource Festival at Central Creek Park in Goose Creek on Saturday, April 29th from 11am-1pm.
Individuals with autism and other special needs will have the opportunity to explore the new all-abilities recreational park in an inclusive and uplifting environment. Autism service providers will join the fun to share their resources!
SPARK in the Park is free to attend and will feature food trucks, informational tables with local autism resources, opportunities to win prizes, and plenty of fun for all ages.
Meet Your Hosts
SPARK at MUSC: SPARK is a growing community of families, autistic adults, and researchers working to understand autism and improve lives. With over 300,000 participants, SPARK is the largest study of autism ever. MUSC has been a clinical site for the SPARK program since 2017. We are working to address the gaps in autism research and transform the way that autism research is done.
Goose Creek Therapeutic Recreation Division: Our program is designed for individuals with intellectual and physical disabilities. We are passionate about inclusive lifestyles, providing resources, and serving our special needs community in diverse, fun, and intentional ways. Therapeutic Recreation is intended for individuals to participate in a variety of activities that will be inclusive and adaptable to different needs. This program is a great way to explore interests, stay active, and socialize with peers.
Vendors
Autism News Network
Beach Cowboy Fitness
Beyond Basic
Carolina Autism and Neurodevelopment Research Center
Carolina Coast Behavioral Services
Department of Disabilities and Special Needs
Family Resource Center
Lowcountry Autism Foundation
Northstar Center for Autism
Palmetto Music Therapy
Project Rex
SOS Care
SPARK
Spectrum Sailing
Summerville Miracle League
MUSC Tele-PCIT
Unlimited Possibilities
USC Early Social Development and Intervention Lab
Food Trucks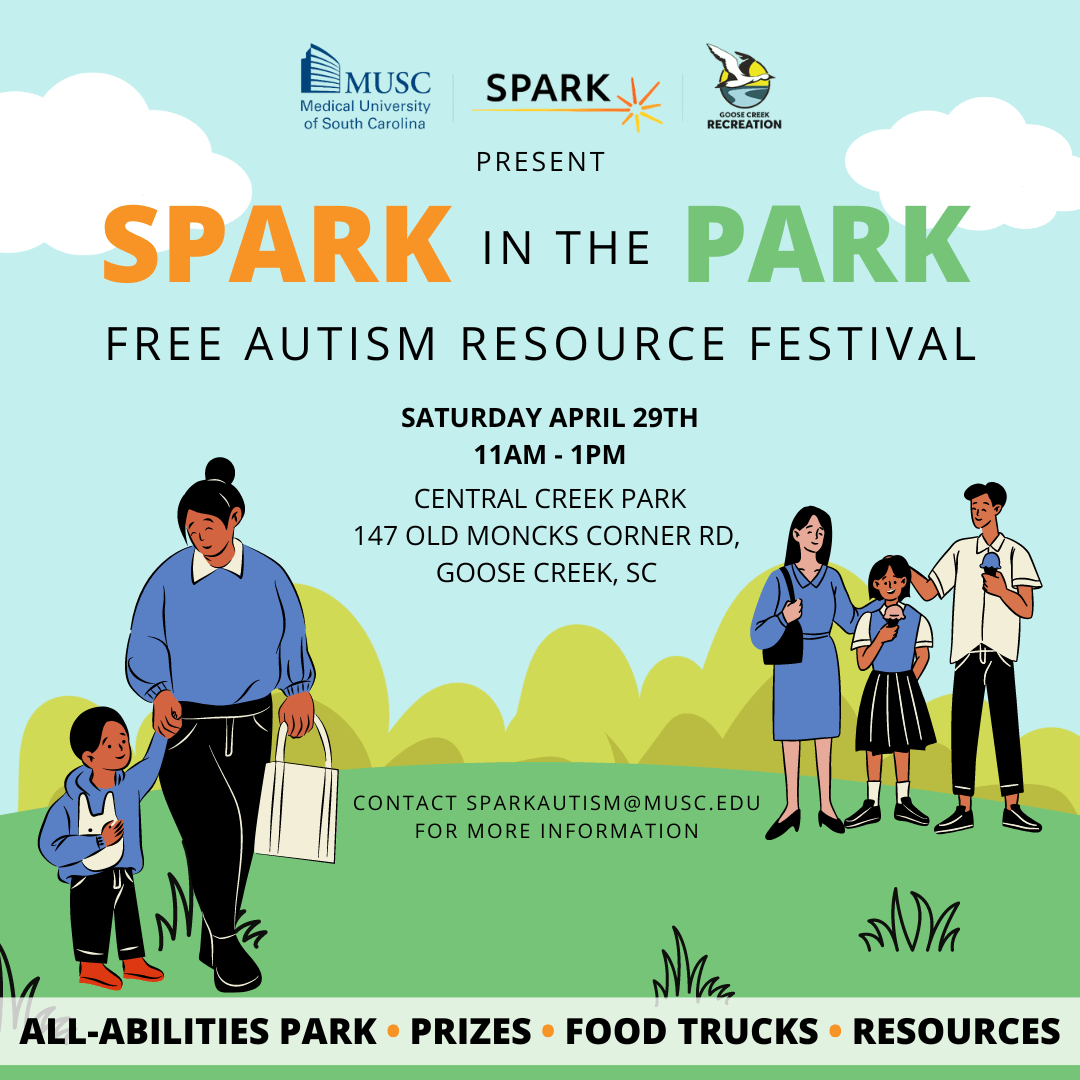 Enter your email to receive your free copy of Professional Life Skills for Adults with Autism, a sample Project Rex lesson, along with blog posts and events delivered to your inbox!
We will not share or sell your email address and will only send you news and event announcements.