Our friends at Illumii; Ready, Set, Talk Speech Therapy; FAME Performing Arts; and Julie Gatz consulting are presenting a screening of The Disruptors March 26th from 3:00PM – 5:30PM in the Encore Music Hall at FAME Performing Arts.
Forget what you THINK you know about ADHD.

Over seven million US children, and over 23 million adults are diagnosed with ADHD.

THE DISRUPTORS provides an inside look at five families currently living with this condition. The award-winning film also hears from the nation's top experts on ADHD, and spotlights a small army of high profile, game-changing personalities about their ADHD, as they testify to the challenges as well as the "super skills" they have leveraged to achieve great success.
After the Screening, Dr. Kristin Bennett, PHD, ILLUMII Pathfinding Group will lead a Q&A.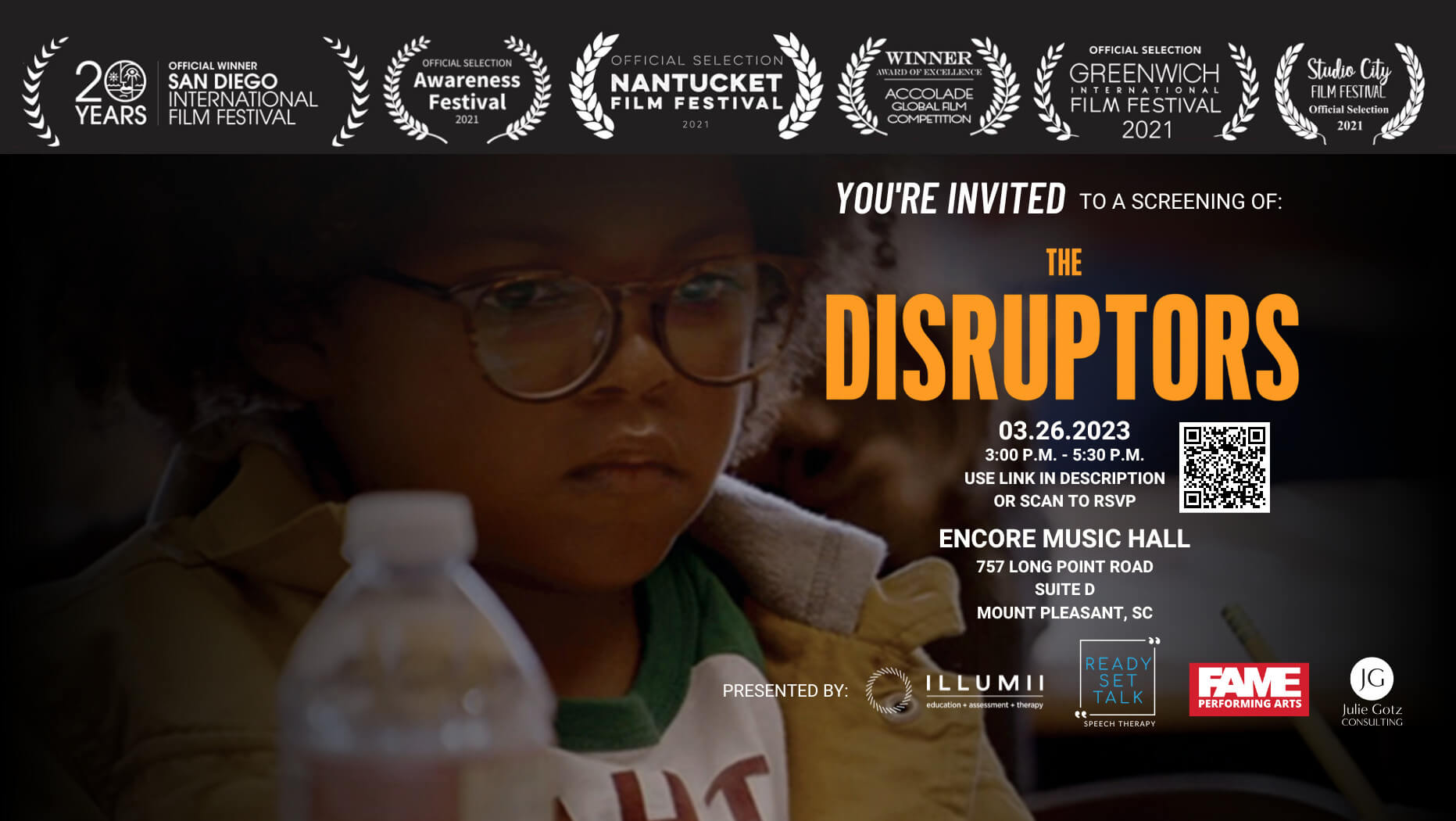 Enter your email to receive your free copy of Professional Life Skills for Adults with Autism, a sample Project Rex lesson, along with blog posts and events delivered to your inbox!
We will not share or sell your email address and will only send you news and event announcements.