Due to a lack of interest, the planned Project Rex Sibling Support Group is presently at risk of being canceled. Those interested need to call Courtney Pryor at 843-792-4113 as soon as possible to schedule an intake. This group is for neuro-typical individuals ages 8-12 who have a sibling with autism. The group curriculum is designed to focus on support, making new friendships, and discussing how having a sibling with autism can affect the family. You may read our blog post What Happens at Our Sibling Support Group for an example of a typical group meeting.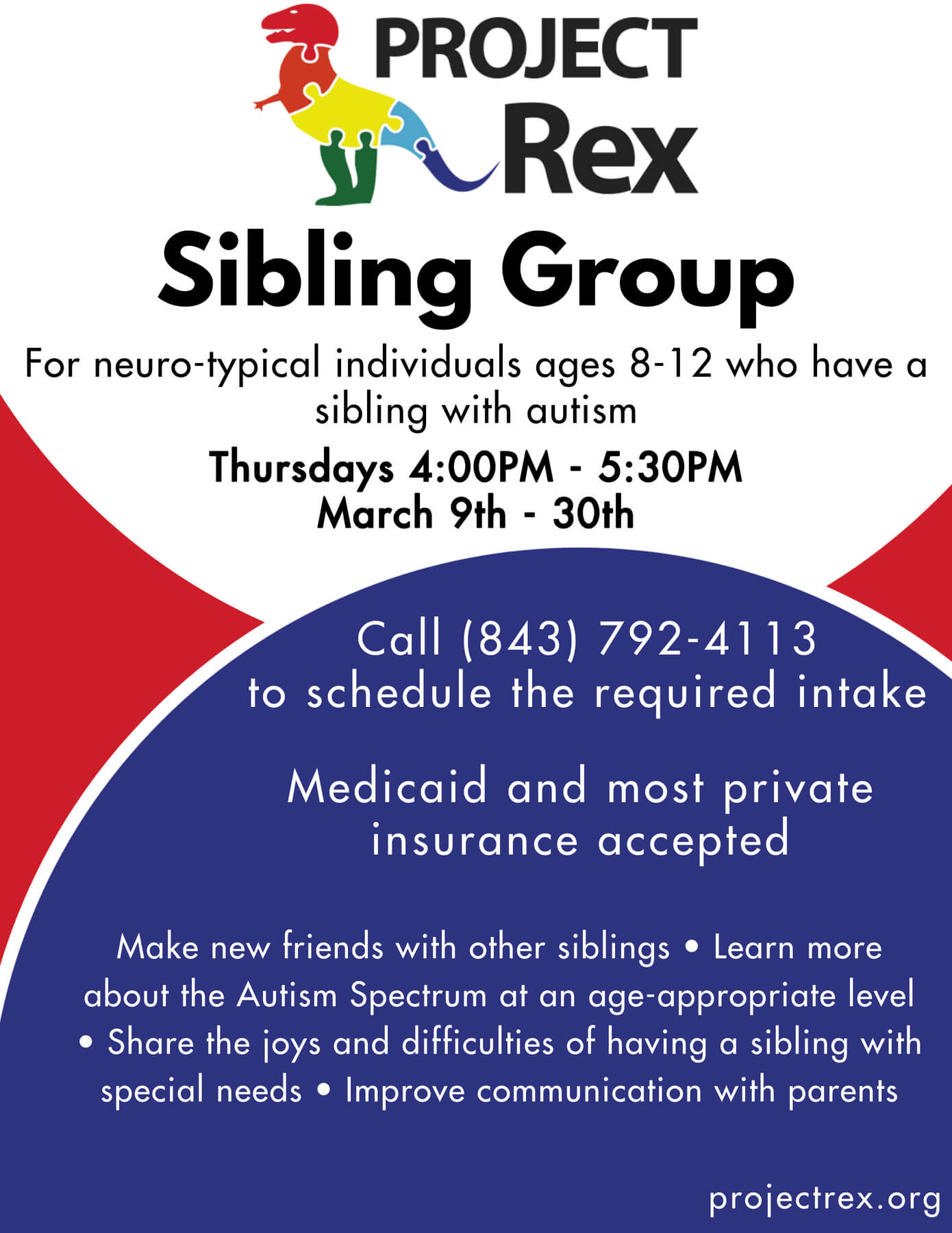 Enter your email to receive your free copy of Professional Life Skills for Adults with Autism, a sample Project Rex lesson, along with blog posts and events delivered to your inbox!
We will not share or sell your email address and will only send you news and event announcements.