In-person Hangout for Summer 2022 will take place Thursdays from 4:00PM – 5:15PM beginning June 9th and continuing through July 28th. (No meeting 6/23.)
Hangout begins with personal introductions and opening comments then participants will choose a recreation activity of their interest like art, board games, cards games, Twister, etc. Project Rex staff and volunteers will supervise and facilitate social connections between participants through play and basic conversations. Private space is available for parents to connect informally with one another.
Hangout is open to all Project Rex participants and those who have completed a Project Rex intake who are age 10 or older. No vaccines will be required to attend and masks are optional. There is no fee to participate in Hangout! Please call 843-792-4113 to let us know you will be coming or for any further questions.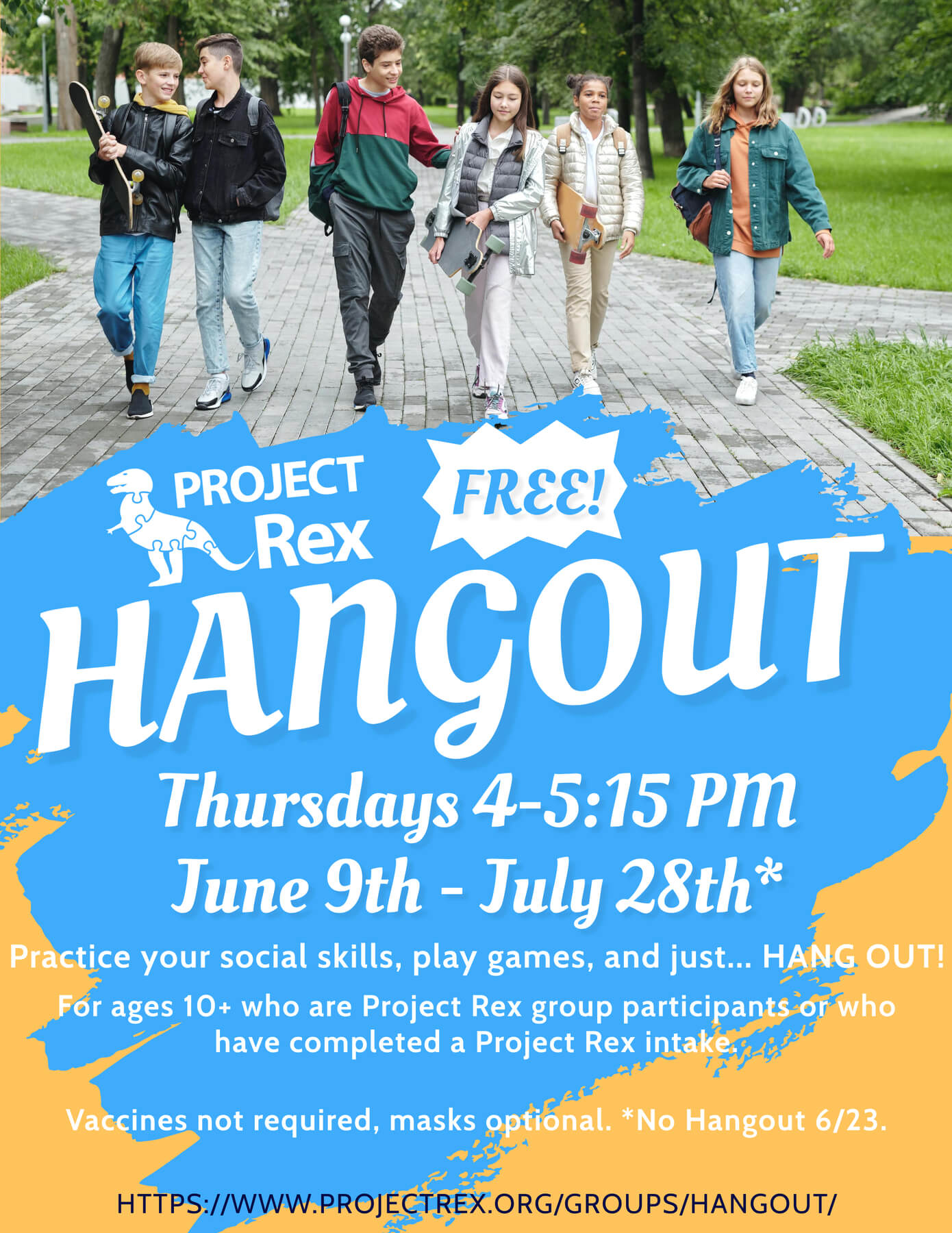 Enter your email to receive your free copy of Professional Life Skills for Adults with Autism, a sample Project Rex lesson, along with blog posts and events delivered to your inbox!
We will not share or sell your email address and will only send you news and event announcements.