Monday, May 14th: ASD & special needs open house at the Georgetown fire house from 5:00-7:00PM. Contact Melanie Stecz (843-436-5900) or Marc Smith (843-545-4213).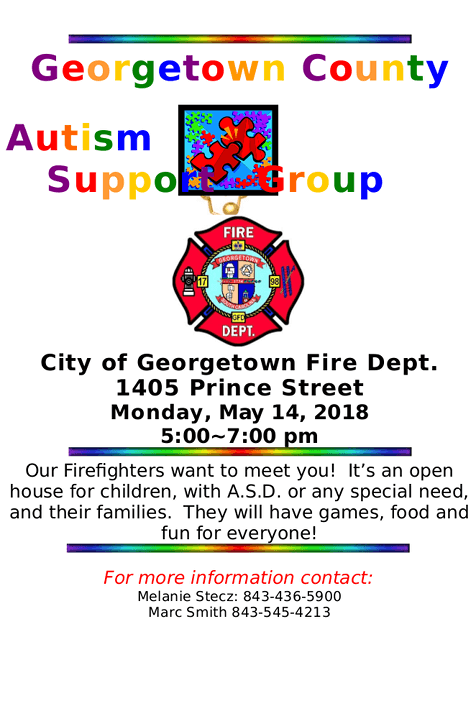 Friday, June 8th: HEART Artist Guild & Theatre Company presents "Heart Radio Lab: Love Frequency 2018 – A Theatrical Choir and Visual Arts Experience." To buy tickets or to sponsor this program providing artistic opportunities for people with special needs, visit heartsc.org.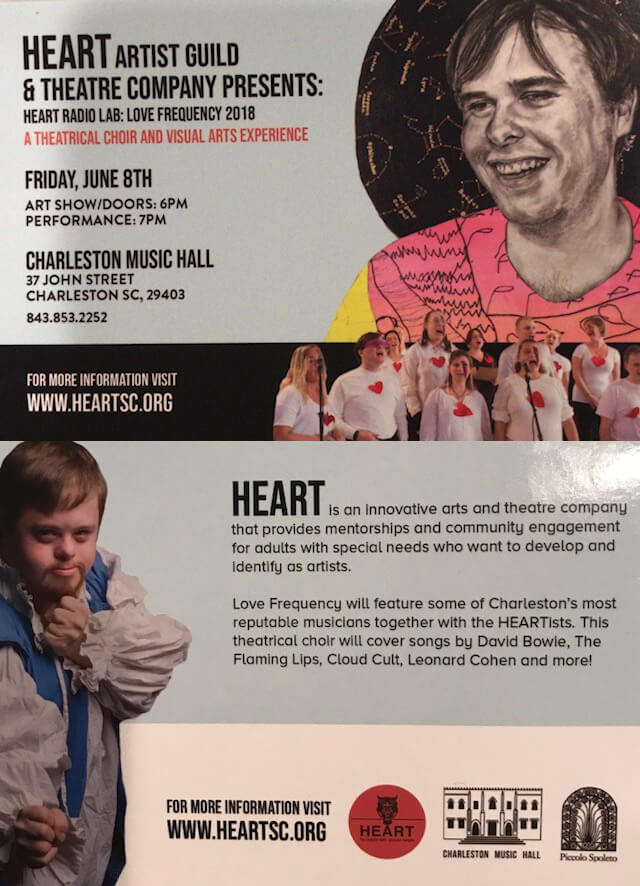 June 12th – July 19th: The MUSC Wellness Center and the Division of Developmental Pediatrics have taken the lead in creating a Wellness Lifestyle program specifically for older teens and young adults with Autism Spectrum Disorders (ASD) and other mild Neurodevelopmental Disabilities (NDD). For more information on the "Piece it Together" summer program or to inquire about registration, please contact program coordinator Carrie Papa at 843-876-1507 or papa@musc.edu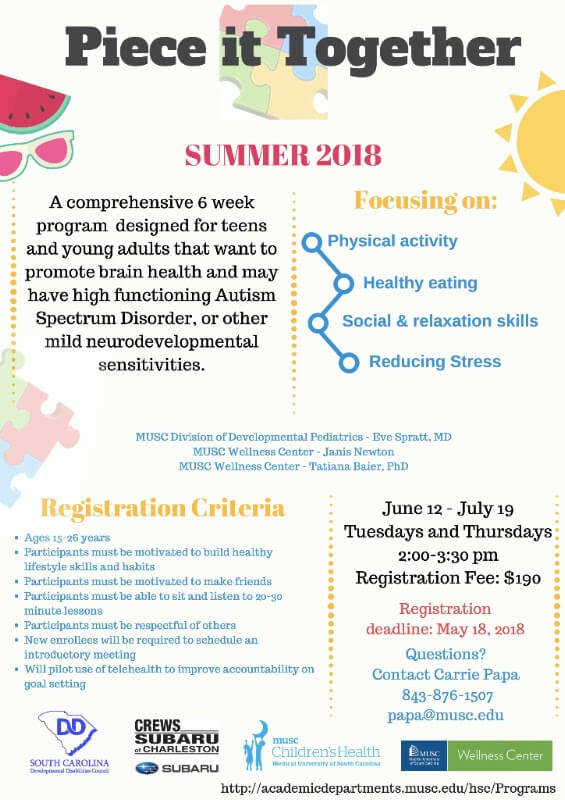 All Summer 2018: Flip Gym has announced its ASD & special needs classes for the season. Please contact their special needs program director Jordan at flipgymspecial@gmail.com for complete details & to enroll.