What if you could grab a delicious bite to eat and support a great cause at the same time? This week, you can!
Just stop into any Panera Bread in SC or Northern GA on Tuesday, March 20th from 4:00 – 8:00pm and show this flyer at checkout, in either digital or print form. (The flyer is also included as a digital image below.)
When you show our flyer, Panera will donate 15% of proceeds from your purchase to Project Rex in support of autism treatment.
Plus, we have a fun new video for you: a special invitation from our Autism News Network producers to help raise funds to support our program! Click here to watch the short video – it's less than 60 seconds – or press play below.
We are very proud of our self-advocates for the work they're doing. We all had a blast on the shoot, and the experience of filming in a real live location was extremely valuable for our team members!
They are working hard to build their social skills and their technical skills using digital media, and we ask for your support of their efforts this week. Join us at Panera Bread on Tuesday!
View or download a print-ready PDF of the flyer.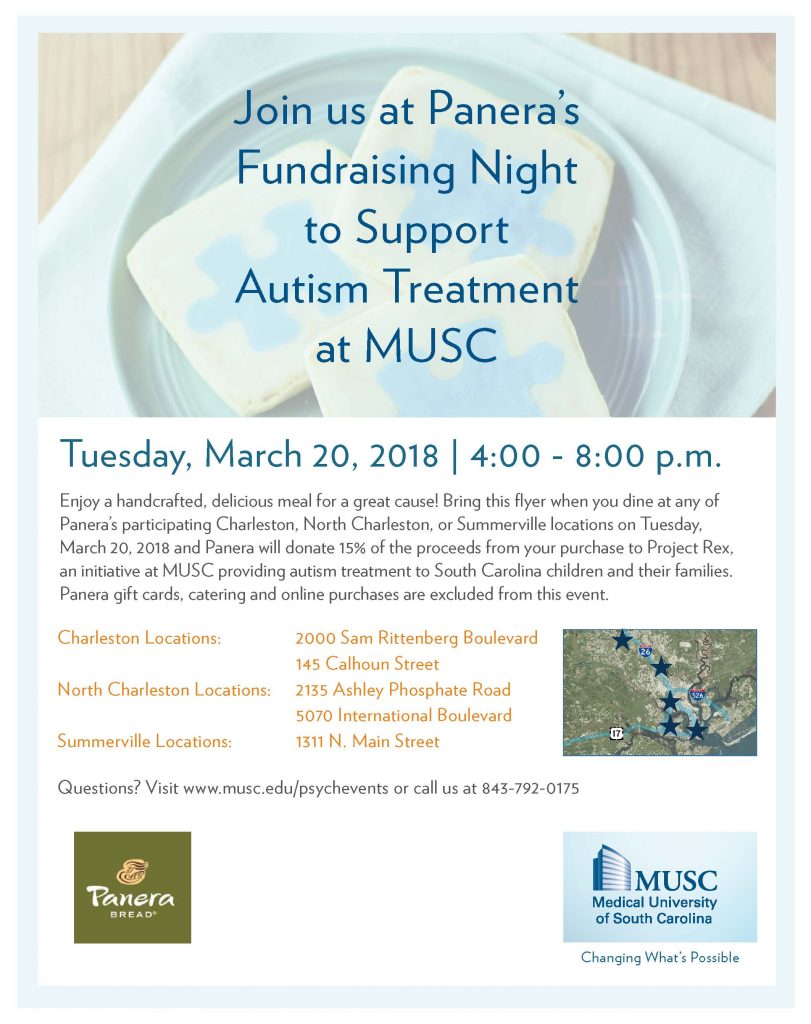 Panera Bread Fundraiser, Complete Details
Enjoy a handcrafted, delicious meal for a great cause! Bring the flyer above (in digital or print form) and show at checkout when you dine at any of Panera's participating Charleston, North Charleston, or Summerville locations on Tuesday, March 20th.
When you do, Panera will donate 15% of the proceeds from your purchase to Project Rex to help us provide autism treatment to SC children and their families.
Charleston Panera Locations: 2000 Sam Rittenberg Boulevard & 145 Calhoun Street
North Charleston Panera Locations: 2135 Ashley Phosphate Road & 5070 International Boulevard
Summerville Panera Location: 1311 N. Main Street
Questions? Visit MUSC's website or call 843-792-0175.
As you'll see below, each Panera location will also provide a box to donate additional funds.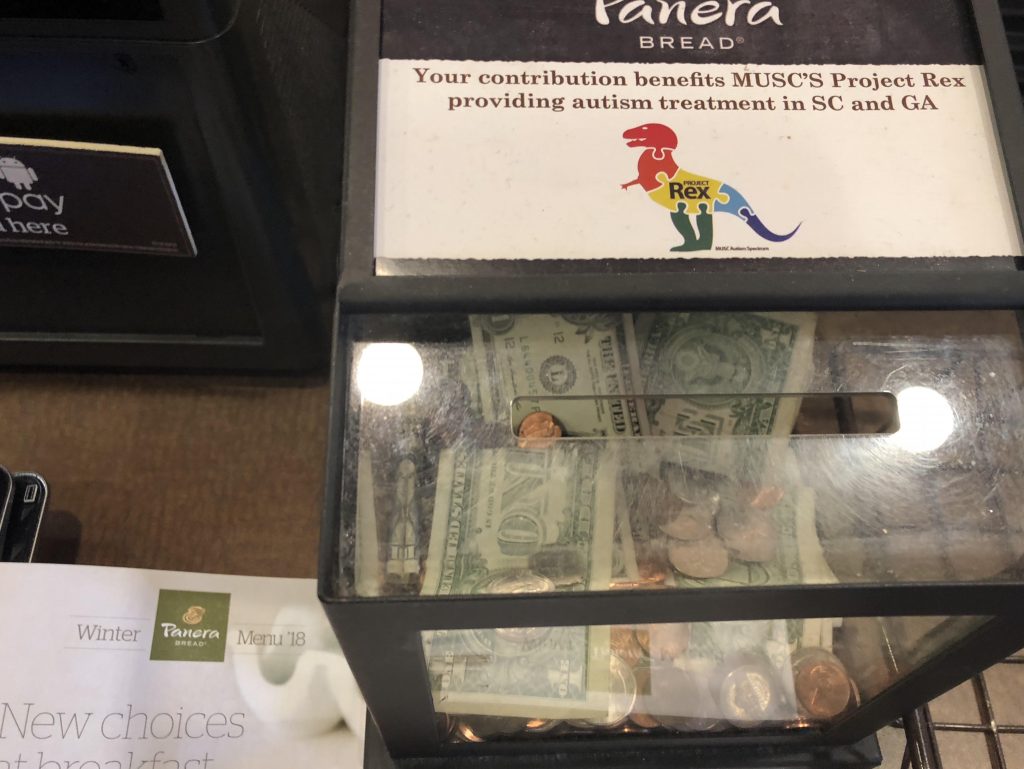 Finally, we'll be doing the same fundraiser next month as well, so mark your calendar for Tuesday, April 10th as well!
See you at Panera!
~ The Project Rex Team