Imagine a world in which we knew more about how autism works. Imagine a world in which families, parents, and professionals were empowered us to support individuals on the spectrum to live into their full potential.
That would be amazing, wouldn't it?
You can help make a difference in getting us closer to that world by joining in on a major autism research study this week!
SPARK Event Saturday, November 11th
Our intrepid MUSC team recorded a video to tell you all about SPARK: Igniting autism research and improving lives! Thanks to Dr. Laura Carpenter, Crissy Ortiz, and Brandy for their work.
If you want to contribute to national autism research and receive a $50 gift card for your participation, don't miss this opportunity.
Join us for the SPARK for Autism Collection Event in partnership with JSS Behavioral Services at 7301 Rivers Ave #100, North Charleston on Saturday, November 11th.
Call 843-876-8504 to schedule a brief appointment. Appointments are less than one hour; there will be treats for kids, and collection is painless!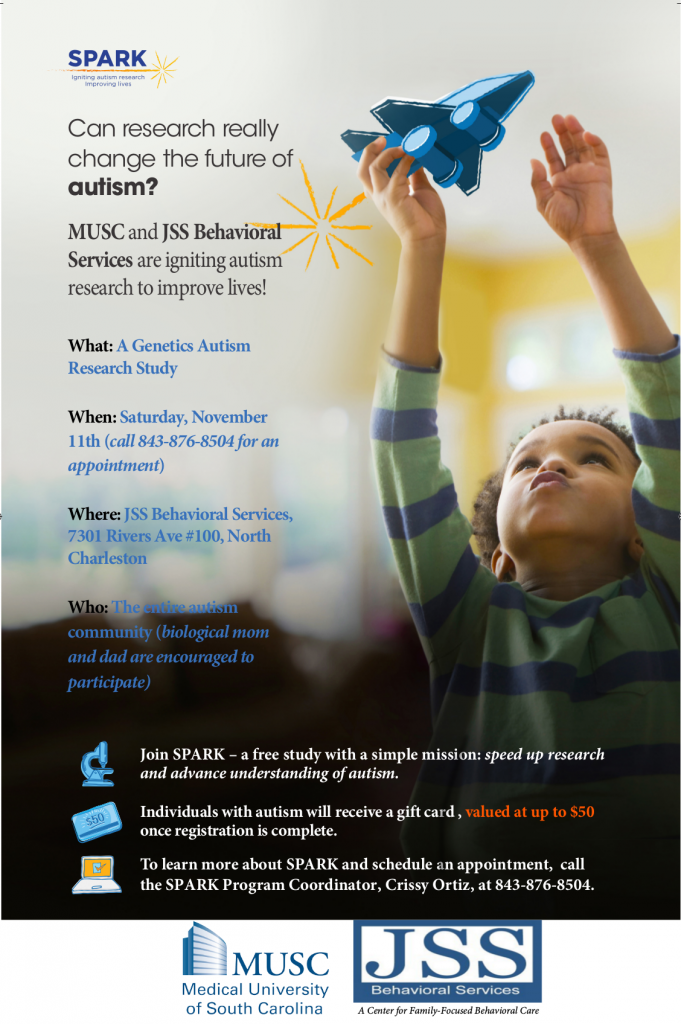 PS – Adult Group Registration Is Now Open!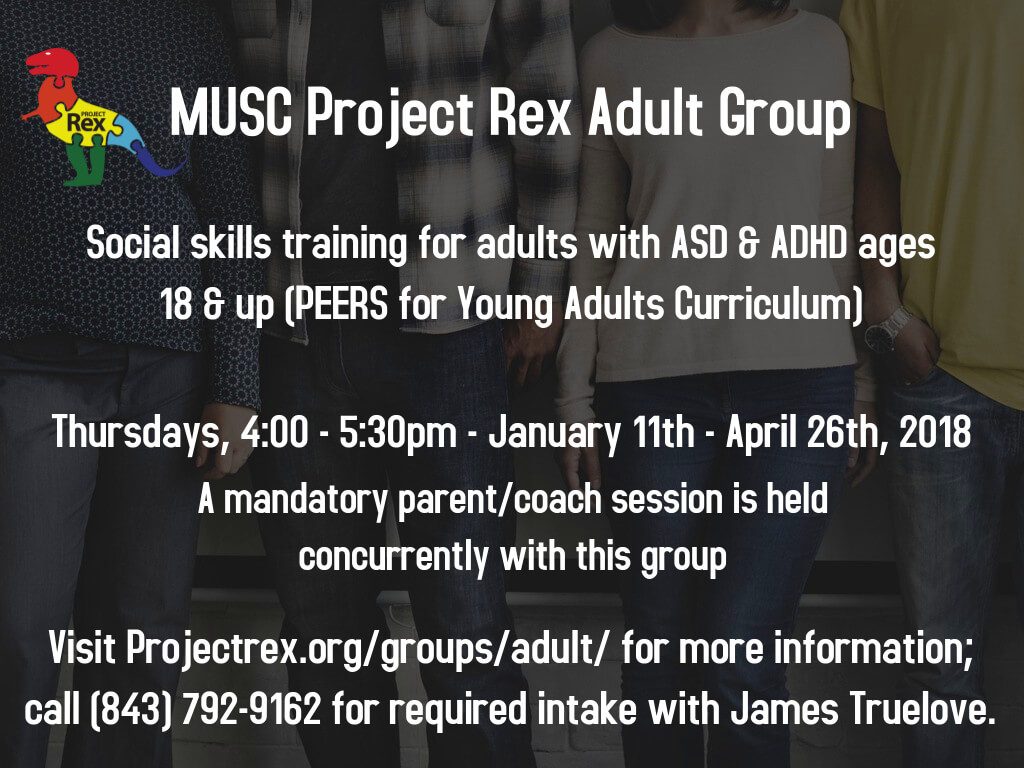 Our social skills Adult Group for ages 18+ will start on Thursday, January 11th, 2018 and run for 14 consecutive weeks, through April 12th, 2018.
Adult Group will take place each Thursday from 4:00pm-5:30pm at MUSC IOP 5 South.
This Adult Group marks the first time we're running the PEERS for Young Adults curriculum.
PEERS is "a 16-week evidence-based social skills intervention for motivated young adults, who are interested in learning skills to make and keep friends and develop romantic relationships. During each group session, young adults are taught important social skills and are given the opportunity to practice these skills."
Flyers and additional information will follow, but don't wait to register for Adult Group!
Call (843) 792-9162 today to schedule a required intake meeting with James Truelove.
See you at the SPARK event and at Group!
~ The Project Rex Team