Join your friends at Project Rex for a free, fun Halloween Party! We'll provide candy, games, and fun for all. You can wear a costume if you like, but there's no pressure.
The fun happens Friday, October 27th from 6:00pm – 8:00pm at MUSC IOP 5 South, 67 President Street, Charleston, SC 29425.
Ages 11 and up are welcome to join us for this free event; just RSVP via the embedded Google Form below, or by clicking here.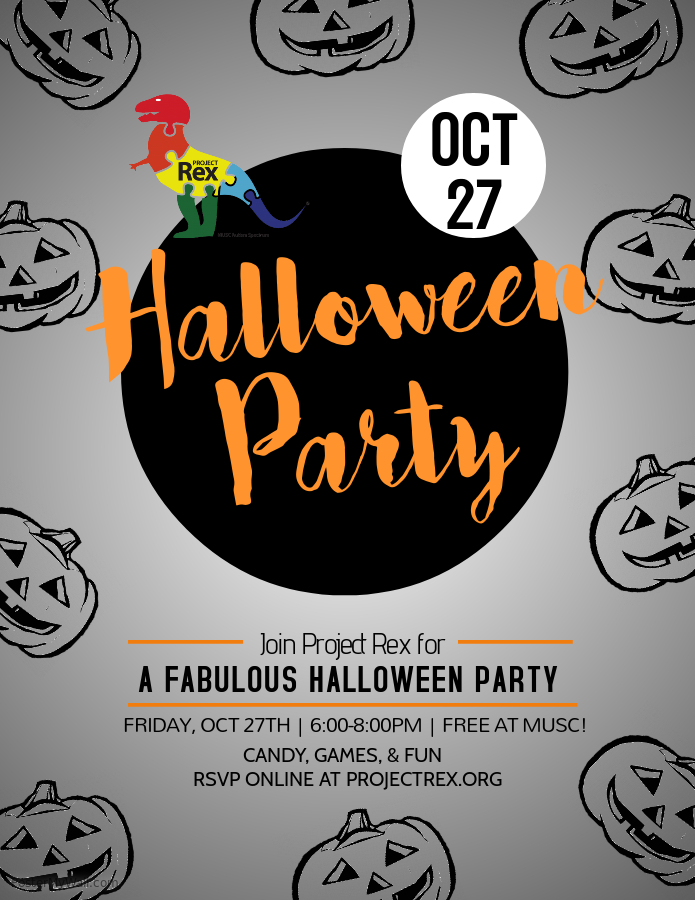 If you plan to attend please RSVP via the form below, or by clicking here:
Intakes Now Open for Winter 2018 Groups!
Want to help your child, teen, or young adult with Autism or ADHD to improve their social skills? Then plan to enroll in one of our Winter 2018 Social Skills Groups!
In Groups, we use Cognitive-Behavioral and Activity-Based Therapies to address:
Meltdowns and Aggression
Transitions
Relating to Others
Appropriate Play
Understanding Limitations
Understanding One's Own Emotions and the Emotions of Others
Groups also use Social Stories to help children learn about appropriate communication, boundaries, and coping skills.
Parallel Parent & Sibling Groups offer …

Parent and Sibling Education about Child's Diagnosis
Parent Support and Coaching about Techniques to Help with Child's Problem Behaviors
Guest Speakers from the Community and School District to Help Access Resources and Information
We'll announce our full lineup of Groups soon, but in the meantime, be sure to give us a call to schedule your required intake meeting.
For General Information, call (843) 792-9162.
For Scheduling Intakes and Services, call (843) 792-0037.
Dr. Laura Carpenter Presents on SPARK for Autism
MUSC's very own Dr. Laura Carpenter recently presented on the SPARK Autism Research Study at the statewide SC Autism and Neurodevelopmental Disability (SCAND) conference! Dr. Carpenter is the Principal Investigator for the MUSC site of the SPARK study.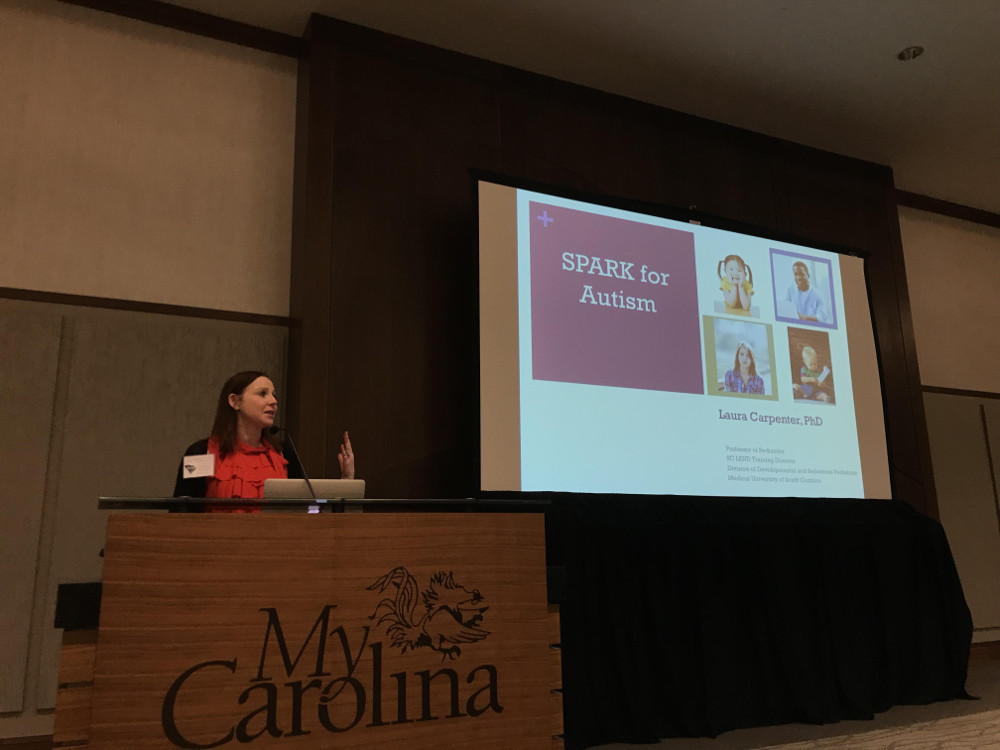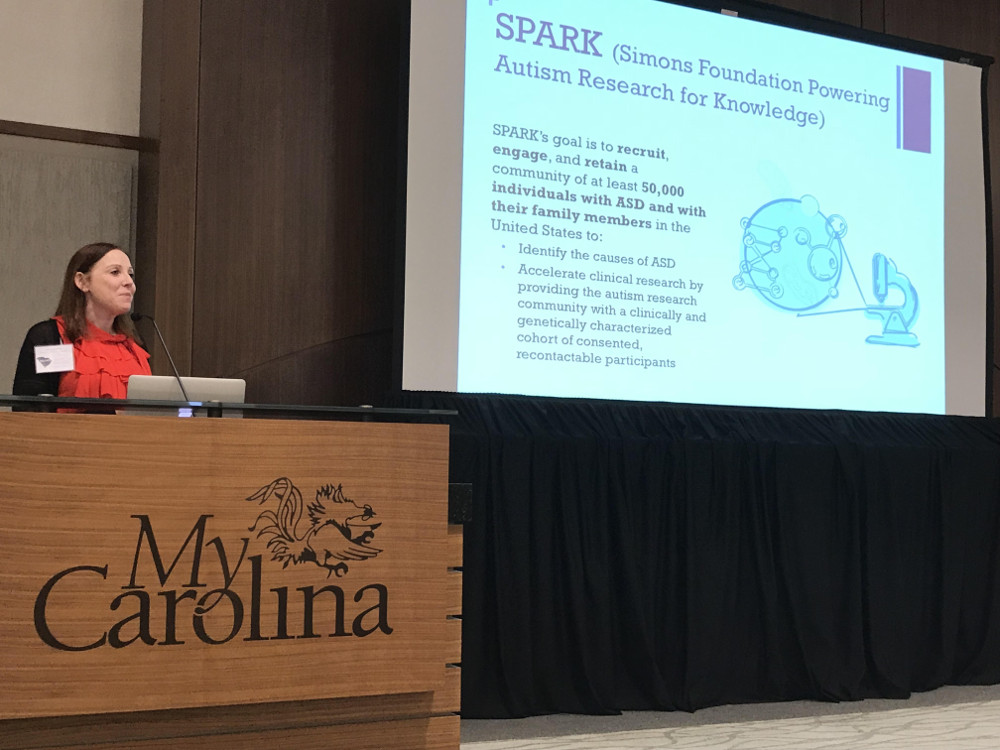 What is SPARK?
SPARK is a landmark national autism research project designed to facilitate research that accelerates our understanding of the causes of autism and how autism impacts all of those affected.
SPARK stands for "Simons Foundation Powering Autism Research for Knowledge," and its mission is to speed up research and advance our understanding of autism to help improve lives.
Visit our SPARK Autism Research Study page to learn more, or click here to join SPARK Today!
If you are interested in participating in SPARK, you can even set up a time on the same day and location as your regular appointment with Dr. Gwynette! Call Crissy Ortiz to coordinate 843-876-8504 or email SPARKautism@musc.edu.
~ The Project Rex Team