Here at Project Rex, we field frequently asked questions such as, "What happens in Groups? What should my child expect? And what are they like for parents?"
Since we kicked off our School-Age and Pre-teen/Teen Groups with strong enrollment this week, we're taking this opportunity to start a Behind the Scenes series. Each week, we'll do a post to give you an inside look into what happens at Group.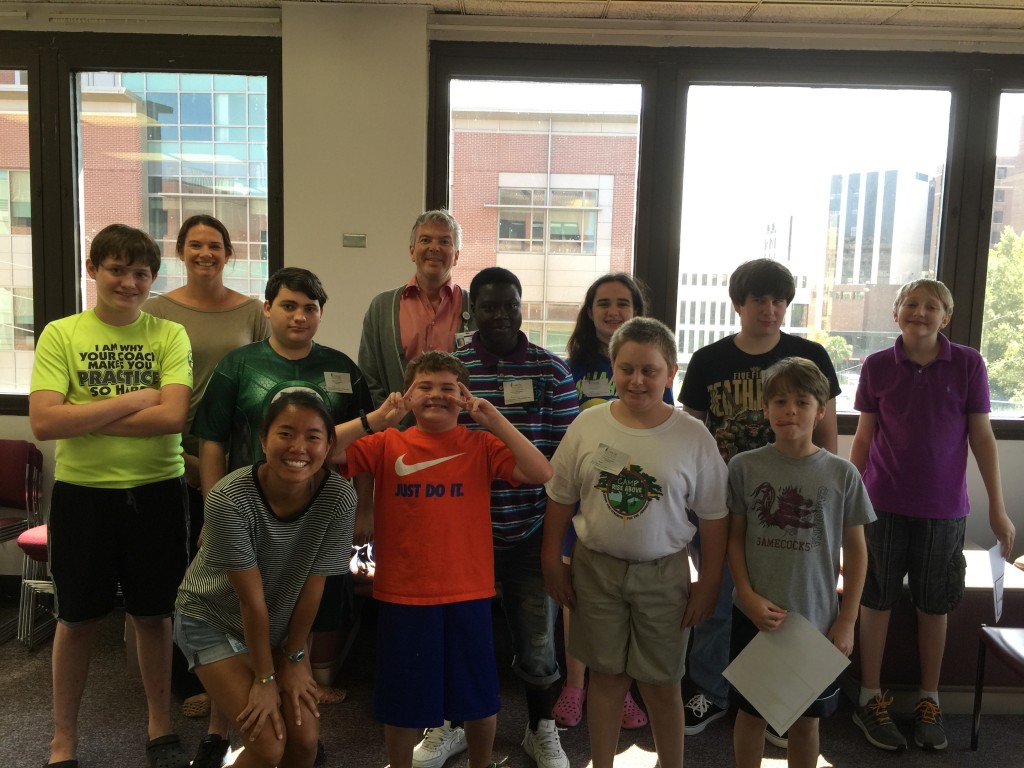 In the School-Age Group, we introduced the idea of types of relationships, and reviewed different ways to greet people. This week we'll go into greater detail about appropriate greetings for various social contexts.
We also do a gross motor and sensory activity to promote self-control and self-regulation each week. The activities change, but the theme remains constant.
In the School-Age Parent Group, participants introduced themselves, identified their children's strengths, and shared the needs that they're hoping Rex will address for child and for themselves.
In general, we discussed what it means to be a good coach and talked about how parents can help their children practice their new skills and social stories. We also provided information on developmental milestones, and this week we'll review cognitive, social, and behavioral norms.
In the Pre-Teen/Teen Group, we welcomed one of the largest groups we've had in years, with 18 participants! The teens introduced themselves, then we reviewed the curriculum and completed a few initial exercises.
Our focus was on understanding and being able to express feelings, and how to share feelings with others in a way that is clear and helpful.
It's also worth noting that we have two distinct Pre-Teen/Teen Curriculums at Project Rex. In our current Group, we're working on self-advocacy and self-control skills. We tackle topics such as self-calming and dealing with bullying.
At different times in the year, we also offer a Pre-Teen/Teen Group titled "Introduction to Social Conversation Skills".
Finally, we're fortunate that this round of Pre-Teen/Teen Group includes a teenage mentor. Mentors are individuals ages 16+ who have participated in the Group program before.
Mentors are responsible for helping to distribute materials as well as supporting younger teen participants by demonstrating exercises, volunteering to go first, and so forth. We find that having an older teen serving as a role model is invaluable for our participants.
In the Pre-Teen/Teen Parent Group, members discussed what they wanted to get out of the group. We reviewed an outline of child curriculum and received an introduction to the concept of emotional intelligence.
This week, we'll be talking about the functional importance of emotional intelligence.
What About Other Groups?
Finally, we'll be announcing our next set of Group dates very soon. We're currently finalizing details for our next round School-Age, Yoga, PEERS, Pre-Teen/Teen, and Adult Groups, so be sure to subscribe via email for the latest updates!
~ The Project Rex team