Project Rex founder Dr. Frampton Gwynette will be featured at this Friday's Autism & You Seminar organized by Towards a Worthy Cause. The event will run from 9AM to 3PM at the All Saints Church of Pawleys Island.
To register please email tawcinfo@gmail.com. Your email should include name and contact information. Details and a link will be provided once you have registered.
For more information call Melanie Stecz at (843) 385-1111 or Debbie Wardell at (843) 424-1129.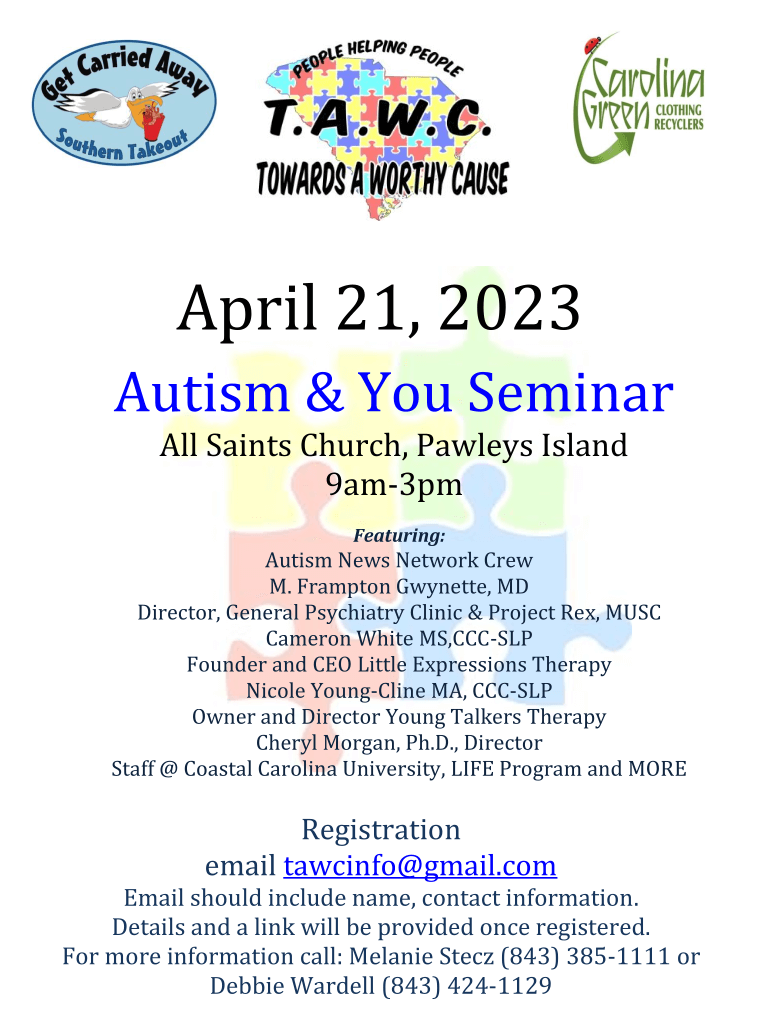 Enter your email to receive your free copy of Professional Life Skills for Adults with Autism, a sample Project Rex lesson, along with blog posts and events delivered to your inbox!
We will not share or sell your email address and will only send you news and event announcements.