The Early Social Development Lab at the University of South Carolina is seeking families with a child with autism and a younger infant sibling (or mothers who are pregnant) to participate in a research program aimed at supporting earlier diagnosis and treatment of autism within the first year of life. The research monitors the development of the younger infant sibling through the first 2-3 years of life and closely monitors early social and language skills as they grow. Families receive free feedback, connections to local resources, and up to $250 for study participation. Full autism evaluations on each child who comes through the study are provided as well as additional assessments on any older children in the family who may be pending an autism screening. The research program is led by Dr. Jessica Bradshaw, a clinical psychologist and director of the Early Social Development Lab.
Please consider sharing this study opportunity with any families that may qualify. With the family's permission, referrals can be made here: https://www.esdilab.com/refer.html
For additional information, text "info" 803-993-8356 or email esdilab@mailbox.sc.edu.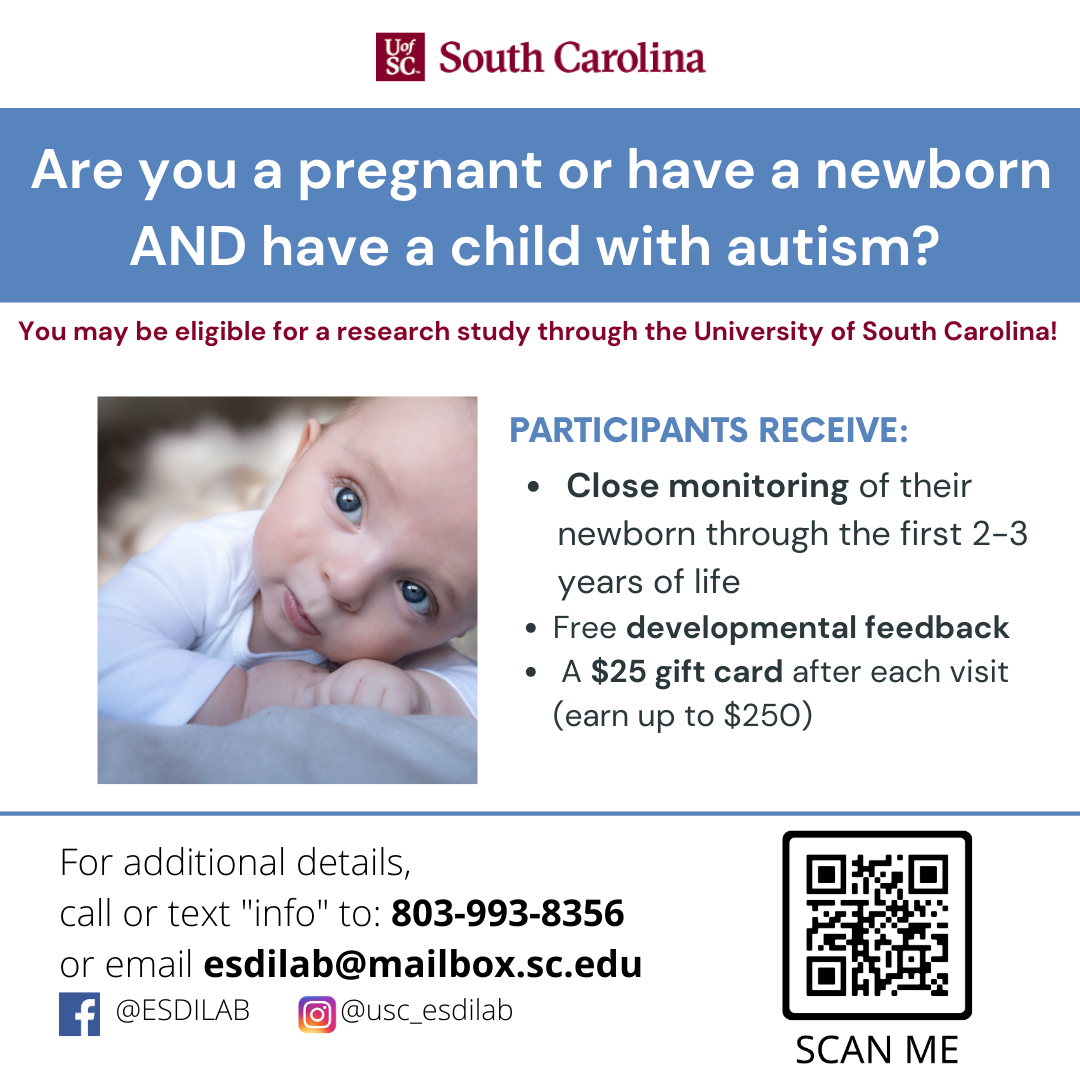 Enter your email to receive your free copy of Professional Life Skills for Adults with Autism, a sample Project Rex lesson, along with blog posts and events delivered to your inbox!
We will not share or sell your email address and will only send you news and event announcements.