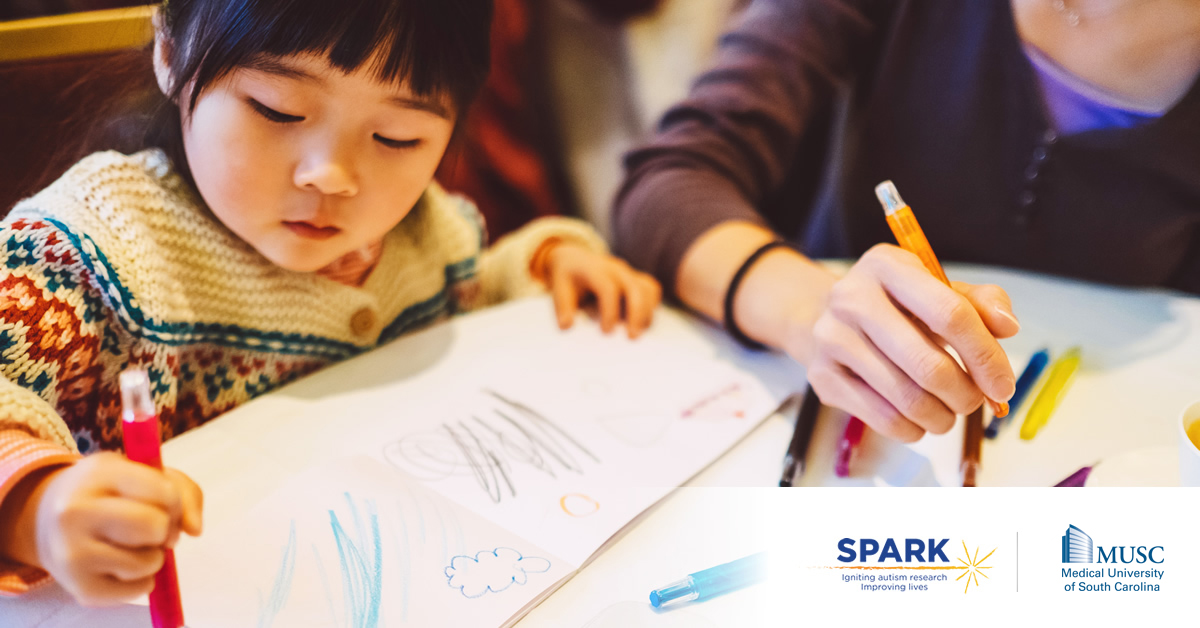 SPARK for Autism at the Medical University of South Carolina (MUSC) is recruiting individuals with autism and their families as a part of the nation's largest genetic autism study. The goal of this study is to transform our understanding of autism and help improve the lives of individuals affected by autism and their families. The SPARK team will be traveling from downtown Charleston to Carolina Speech & Language Center in Summerville on Saturday September 7, 2019 to enroll families interested in participating. Participation takes about 30 minutes per family and consists of providing a saliva sample (no blood draw!). We ask for participation of both biological parents, as well as the individual with autism. Siblings are invited to participate as well. Additionally, families will receive a $50 Amazon e-card for their participation.
Space is limited, so please reserve your spot today! You can reserve your spot online by signing up here.
Please contact Sarah Conyers with any questions or for more information at conyerss@musc.edu or 843-714-1352.