Stop into Panera Bread on Tuesday, April 10th and help raise funds to support autism treatment at MUSC!
It's quick, easy, and convenient. All you need to do is go to any Panera Bread location in South Carolina and Northern Georgia on Tuesday, April 10th from 4:00 – 8:00pm.
Bring up the digital Project Rex flyer below on your phone (or print a copy) and show it to the cashier at checkout. Panera will donate 15% of their proceeds from your purchase to Project Rex.
View or download a print-ready PDF of the flyer.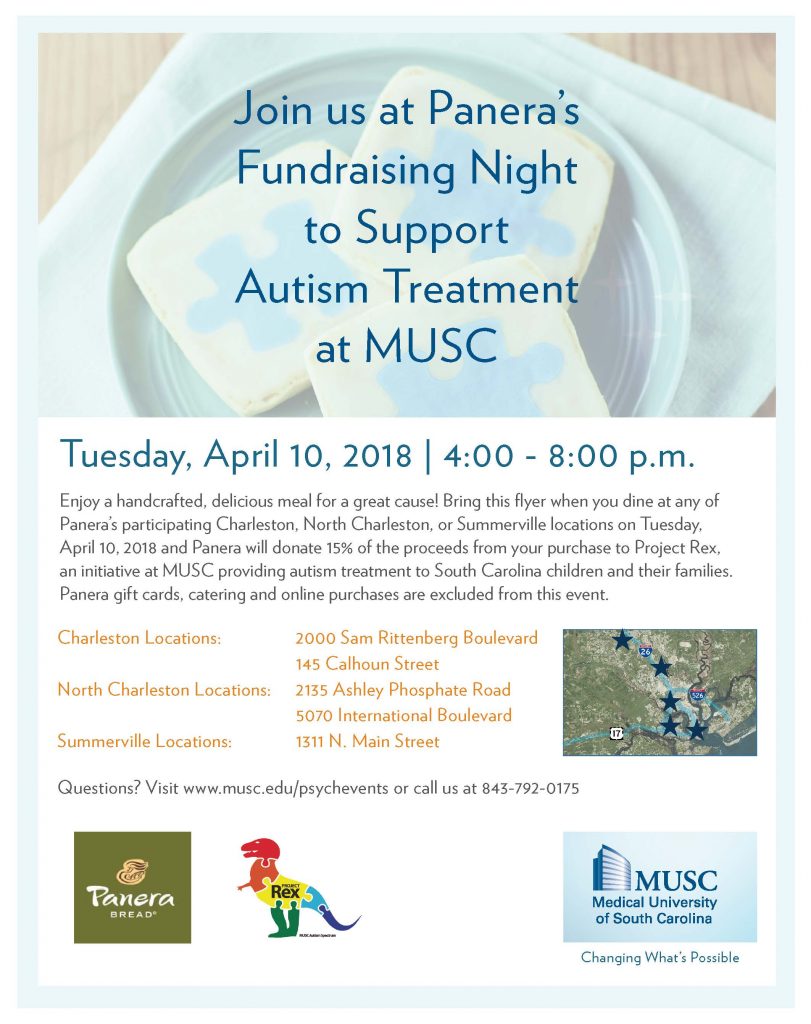 Our Group participants are so excited about this event; to help with promotion, we recently made an appearance on a local radio station!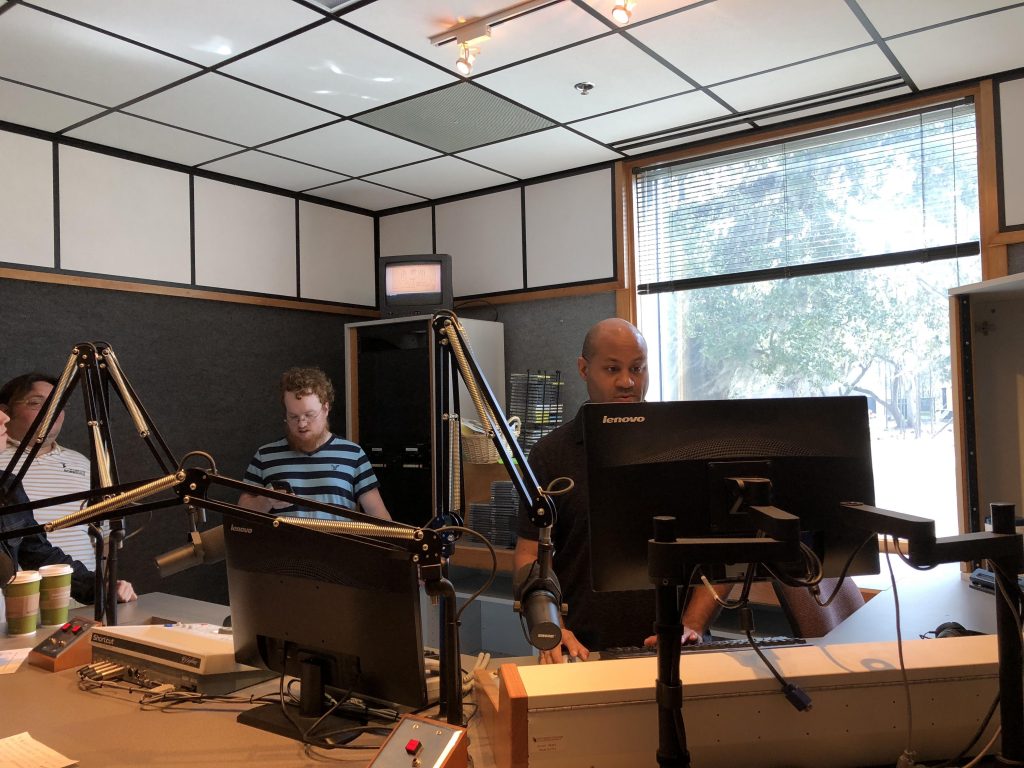 Members of the Autism News Network make their radio debut!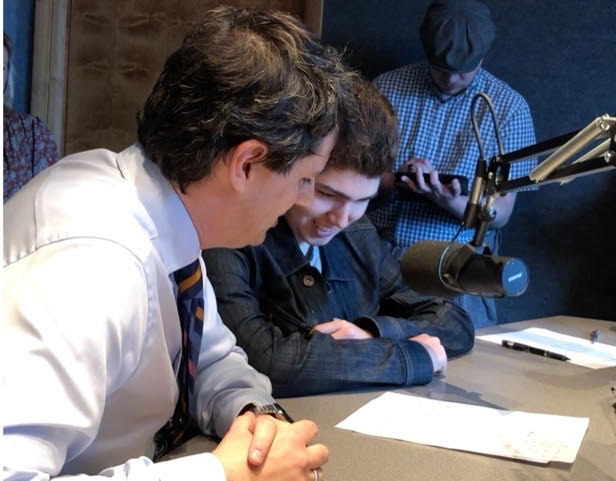 Dr. Gwynette assists with getting the word out!
Panera Bread Fundraiser, Complete Details
Enjoy a handcrafted, delicious meal for a great cause! Bring the flyer above (in digital or print form) and show at checkout when you dine at any of Panera's participating Charleston, North Charleston, or Summerville locations on Tuesday, April 10th.
When you do, Panera will donate 15% of the proceeds from your purchase to Project Rex to help us provide autism treatment to SC children and their families.
Charleston Panera Locations: 2000 Sam Rittenberg Boulevard & 145 Calhoun Street
North Charleston Panera Locations: 2135 Ashley Phosphate Road & 5070 International Boulevard
Summerville Panera Location: 1311 N. Main Street
Questions? Visit MUSC's website or call 843-792-0175.
As you'll see below, each Panera location will also provide a box to donate additional funds.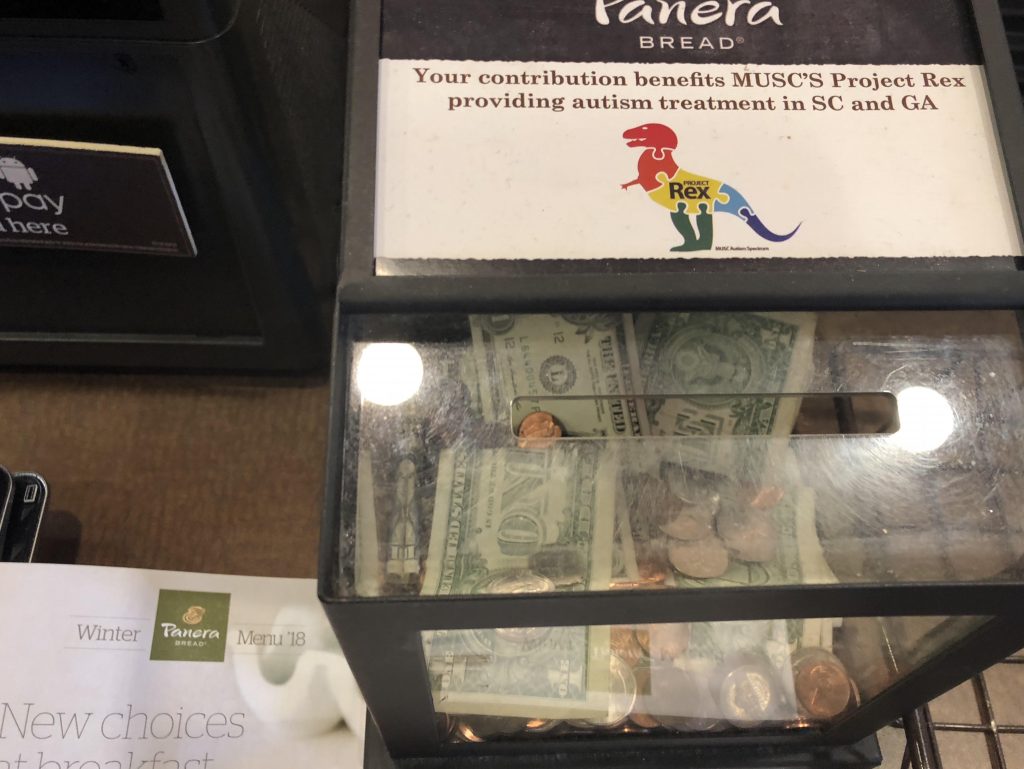 See you at Panera!
~ The Project Rex Team