Ask any autism parent what they want for their child, and they'll probably say something like this: "Connections. Friends. Flexibility. Self-worth …. To make a friend, roll with changes in the schedule, share an experience or achieve something new."
But how do we cultivate these qualities and facilitate these experiences? That's the question posed in Summer Camp for Kids on the Spectrum: It's About Social Communication, a new blog post from Dr. Matthew Siegel.
Dr. Siegel is a national leader in the fields of autism and child development and the co-founder of Camp Alsing.
Camp Alsing is a premier co-ed residential summer camp located on the shores of North Pond in Rome, Maine. Their specially trained staff guide children ages 9-15 with social communication challenges to develop connections and expand their boundaries in a traditional camp setting.
2017's Opening Day is Sunday, July 9; Closing Day is Sunday, July 23.
As our founder Dr. Frampton Gwynette wrote:
"This is simply a great organization. One of my colleagues is pouring a ton of energy into it, which to me is just amazing! His name is Matthew Siegel and he is such a well-respected Child and Adolescent Psychiatrist. It is incredibly rare that we see an individual so dedicated to helping others. I know for a fact that he has LOTS on his plate. How he manages to do this is incredible to me."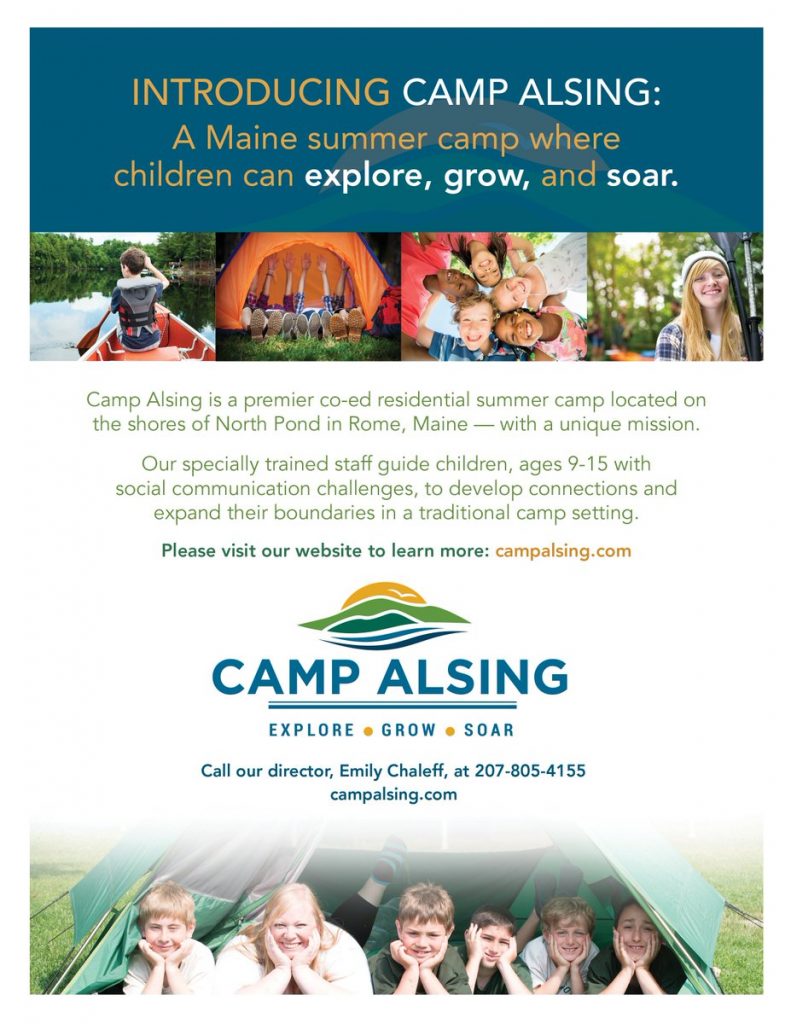 Check out Camp Alsing and consider the possibilities for this summer!
Sincerely,
Your Friends at Project Rex