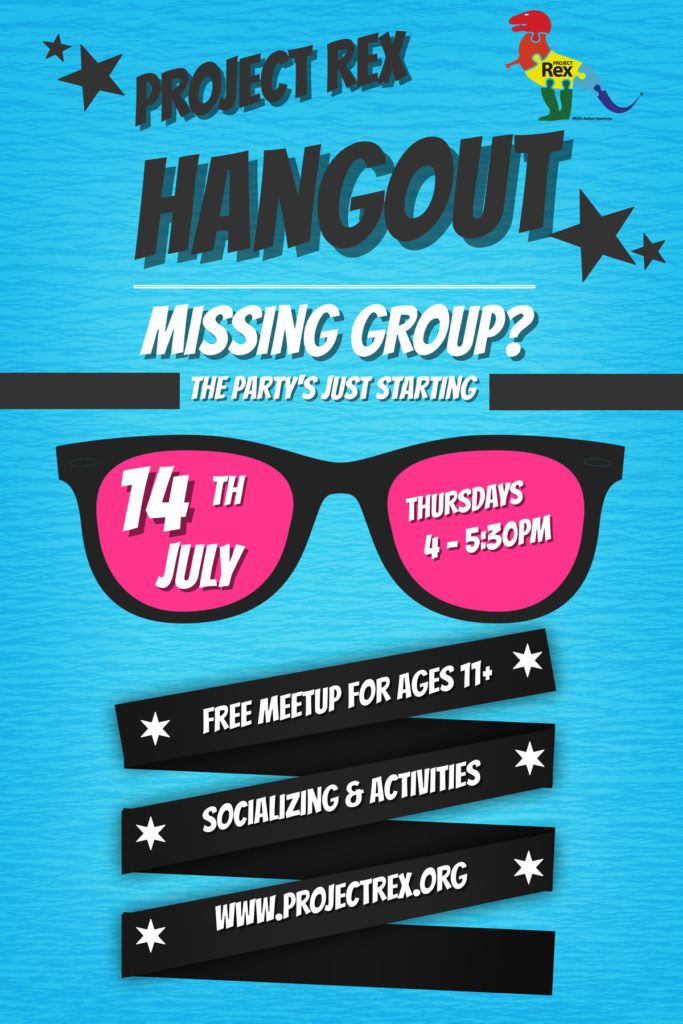 Just a reminder that you're invited to our FREE Project Rex Hangout, a recurring event beginning this week! The fun starts Thursday, July 14, 2016 at 4:00pm.
Hangouts will take place every Thursday from July 14 through September 22 from 4:00-5:30pm at MUSC IOP 5 South, 67 President Street, Charleston, SC 29425.
Hangouts are a place where participants can come in and socialize, as well as play games and complete fun activities along with their peers.
Ages 11+ are welcome to join us for this open-house style event designed to fill the gaps between our ongoing Group programs. (Parents can come and socialize in the parent room next door too.) We will have several members of our staff present, and no food will be provided.
Want to help us get the word out? Click here for a high-res, print-ready PDF flyer.
Finally, if you plan to attend please RSVP via the form below, or by clicking here:
See you at the party!
~ The Project Rex team