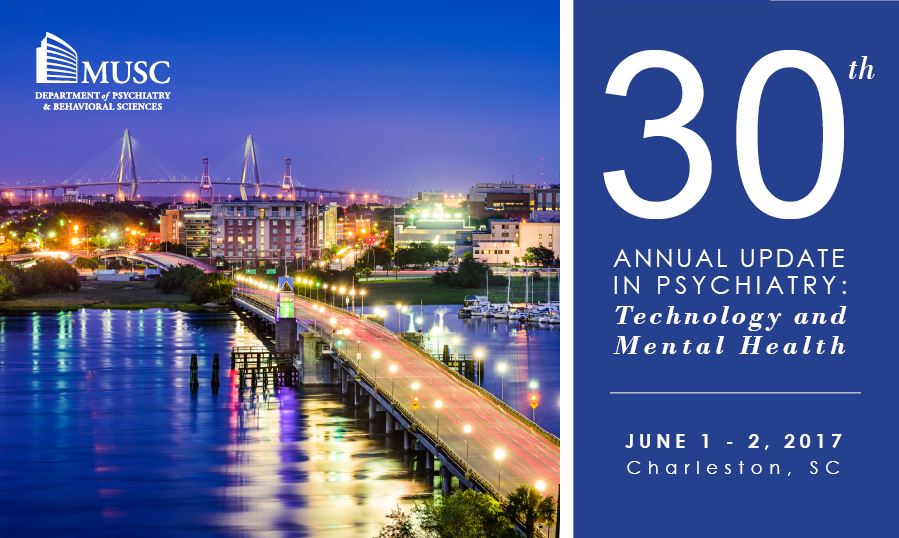 Our very own Dr. Frampton Gwynette will be presenting at MUSC's 30th Annual Update in Psychiatry conference, with a focus on Technology and Mental Health!
His talk, "Autism Spectrum Disorder: An update on Gaming, Social Media and Technology" will take place on Thursday, June 1, 2017 at 11:30am.
Register for the conference so you won't miss it!